Right handed FPS gaming mouse
Castor PRO
ultra-high performing mouse for FPS and intense gaming
The best switches and sensor on the market
swedish engineered ergonomic shape with pinky rest and rubber grip
Designed to be accurate, comfortable and quick; the Castor is just right for FPS gaming. With its rubber grip and 100% PTFE mouse feet it will move swiftly across your desk with.
Product details
Size
Length: 122mm
Width: 69mm
Height: 40mm
Sensor
PMW-3370
19 000 DPI
400 IPS
Crafted for FPS and intense gaming
Giving you the edge you need
It is light, it is accurate, and it is fast - Castor. One of the brightest stars just became a little brighter!
Upgraded with the best quality components out there, it is now our best gaming mouse for FPS. The switches are insanely durable with 80 million clicks. The sensor has the lowest error rate to date, and an amazing 19 000 DPI.
How to grip the best mouse
Mainstream just means available for all
Mionix has never wanted to go mainstream, but if we ever crafted a mouse usable by anyone, it is the Castor! Shaped to fit everyone, no matter if you use palm, claw of full palm grip it will be a great fit for you!
Shape is everything
But you need a great sensor too!
The PAW-3370 from Pixart has incredible tracking. It captures 400 images per second, has the lowest error rate of 0.5% and it goes up to 19 000 DPI.
Couple the perfect shape with the greatest sensor and you are closing in on perfection. We hope you love the Castor as much as we do!
Feautres:
Drag the mouse to see the inside
Ergonomically designed shell for all grip styles
Soft and durable UV-coating on the mouse
6 buttons programmable to any macro
32bit ARM processor at 32mhz with 128kb memory
1.8m ultra-flexible woven cable
Rotate 360
PAW-3370 optical gaming sensor
With up to 19 000 DPI
400 IPS gives it a maximum tracking speed of 10 m/sec
1-2mm changeable lift off distance
1000Hz polling rate with 1 ms response time
No positive/negative acceleration
Tech specs
General
Comfortable and ergonomic design (All grip styles)
Soft and durable UV coating
6 fully programmable buttons
1-5 steps in-game DPI adjustment
2 integrated LEDs in 2 color zones
Up to 16.8 Million color options
Multiple lightning effects in software
32bit ARM Processor running at 32Mhz with 128 kb built-in memory
100% PTFE white mouse feet
Full speed USB 2.0 with Plug and Play
1.8m long ultra-flex cable
FCC, CE, RCM, VCCI, BSMI, USB-IF, REACH and RoHS compliant.
Sensor
PAW 3370 - optical gaming sensor
19 000 DPI with 50 steps increments
Max. Tracking speed 10 m/sec (400 IPS)
Lift off distance 1-2mm
Polling rate up to 1000Hz
No positive/negative acceleration
12 000 frames per second
Images in the wild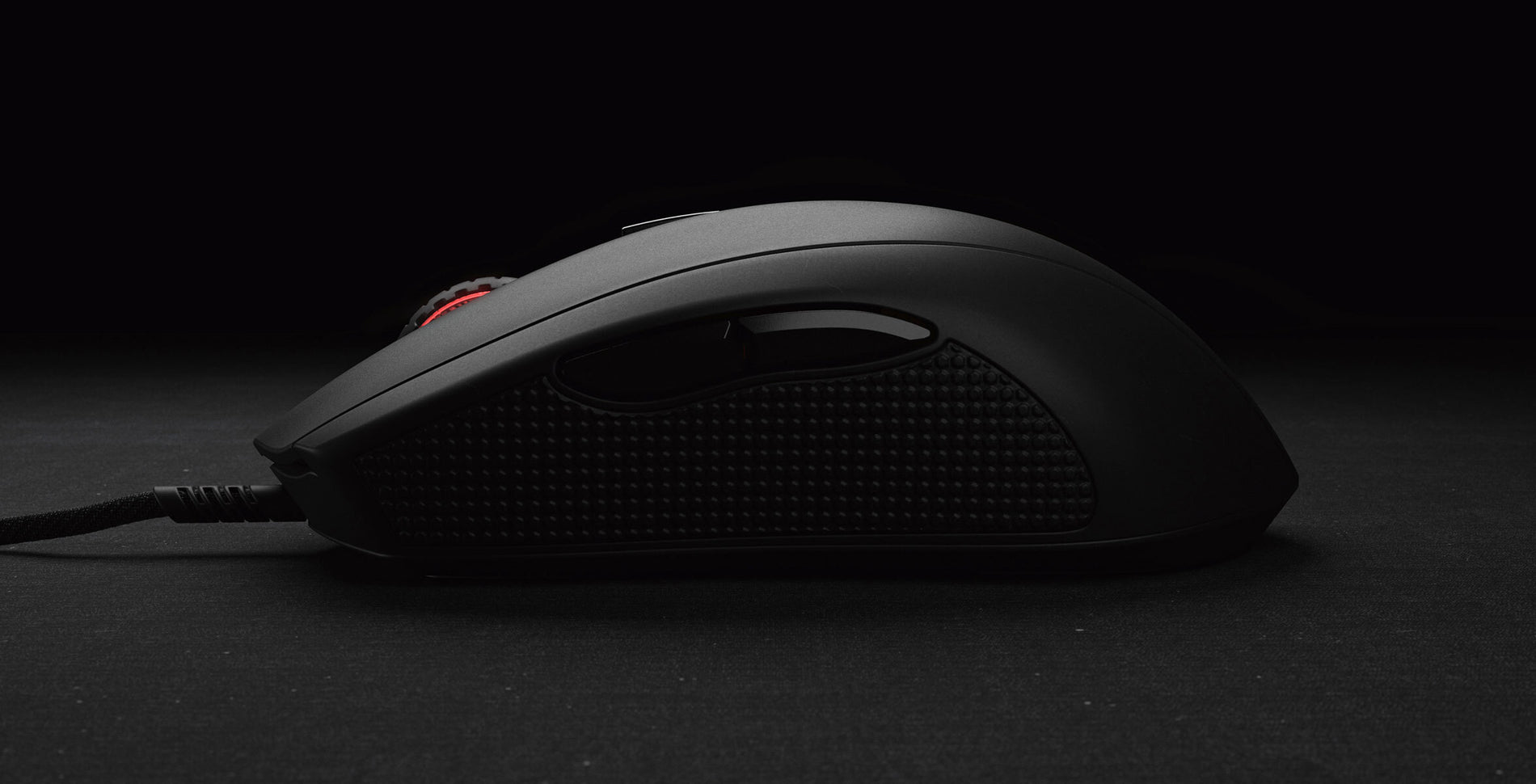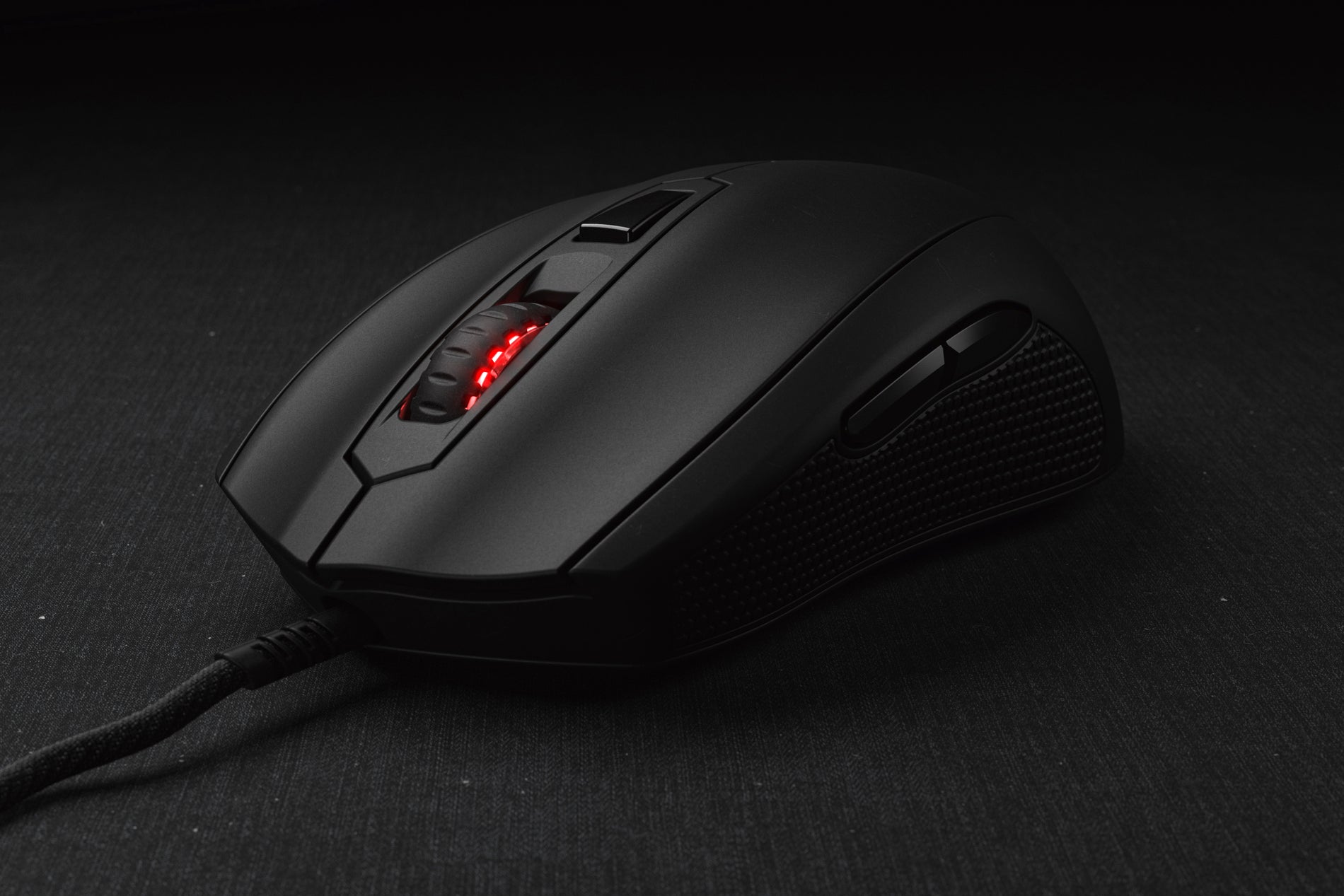 Others also bought