Developed for Professionals - available for everyone!
Naos PRO
Award winning long duration ergonomic shape
Super durable 80 million click switches and ultra-flexible cable
19 000 DPI optical sensor with 400 IPS (PAW-3370)

For people with large hands and everyone else who uses a full palm grip. The NAOS is a dream come true for long gaming sessions!
Product details
Grip style
Full palm
(Some say claw too)
Size
Length: 131mm
Width: 83mm
Height: 39mm
Sensor
PMW-3370
19 000 DPI
400 IPS
Upgraded with the latest components
Our best NAOS yet!
This is the NAOS PRO - our award winning ergonomic right-handed gaming mouse. It has been the flagship of Mionix for over a decade. It is finally back with upgraded hardware in its PRO edition!
With its 80 million click durability switches, 19 000 DPI sensor, 100% PTFE low friction feet, and ultra-flexible cable it is guaranteed to withstand long gaming sessions.
Feeling perfected
It was always about the shape
The 6th edition of the Naos series has only had changes on the inside. The unique ergonomic shape of the Naos that lets you game for hours on end, has always been its primary feature, which is why we chose not to change it.
Free movement
Ultra-flexible cable
With this 1.8m long ultra-flexible cable we have made sure it will never get in your way or impede your gameplay. Your mouse truly feels free, but with the perks of being wired.
Feautres:
Drag the mouse to see the inside
Ergonomically designed shell for right handed palm grip
Soft and durable UV-coating on the mouse
7 buttons programmable to any macro
32bit ARM processor at 32mhz with 128kb memory
1.8m ultra-flexible woven cable
Rotate 360
PAW-3370 optical gaming sensor
With up to 19 000 DPI
400 IPS gives it a maximum tracking speed of 10 m/sec
1-2mm changeable lift off distance
1000Hz polling rate with 1 ms response time
No positive/negative acceleration
Tech specs
General
Comfortable and ergonomic design (Palm-grip)
Soft and durable UV coating
7 fully programmable buttons
1-5 steps in-game DPI adjustment
2 integrated LEDs in 2 color zones
Up to 16.8 Million color options
Multiple lightning effects in software
32bit ARM Processor running at 32Mhz with 128 kb built-in memory
100% PTFE white mouse feet
Full speed USB 2.0 with Plug and Play
1.8m long ultra-flex cable
FCC, CE, RCM, VCCI, BSMI, USB-IF, REACH and RoHS compliant.
Sensor
PAW 3370 - optical gaming sensor
19 000 DPI with 50 steps increments
Max. Tracking speed 10 m/sec (400 IPS)
Lift off distance 1-2mm
Polling rate up to 1000Hz
No positive/negative acceleration
12 000 frames per second
Images in the wild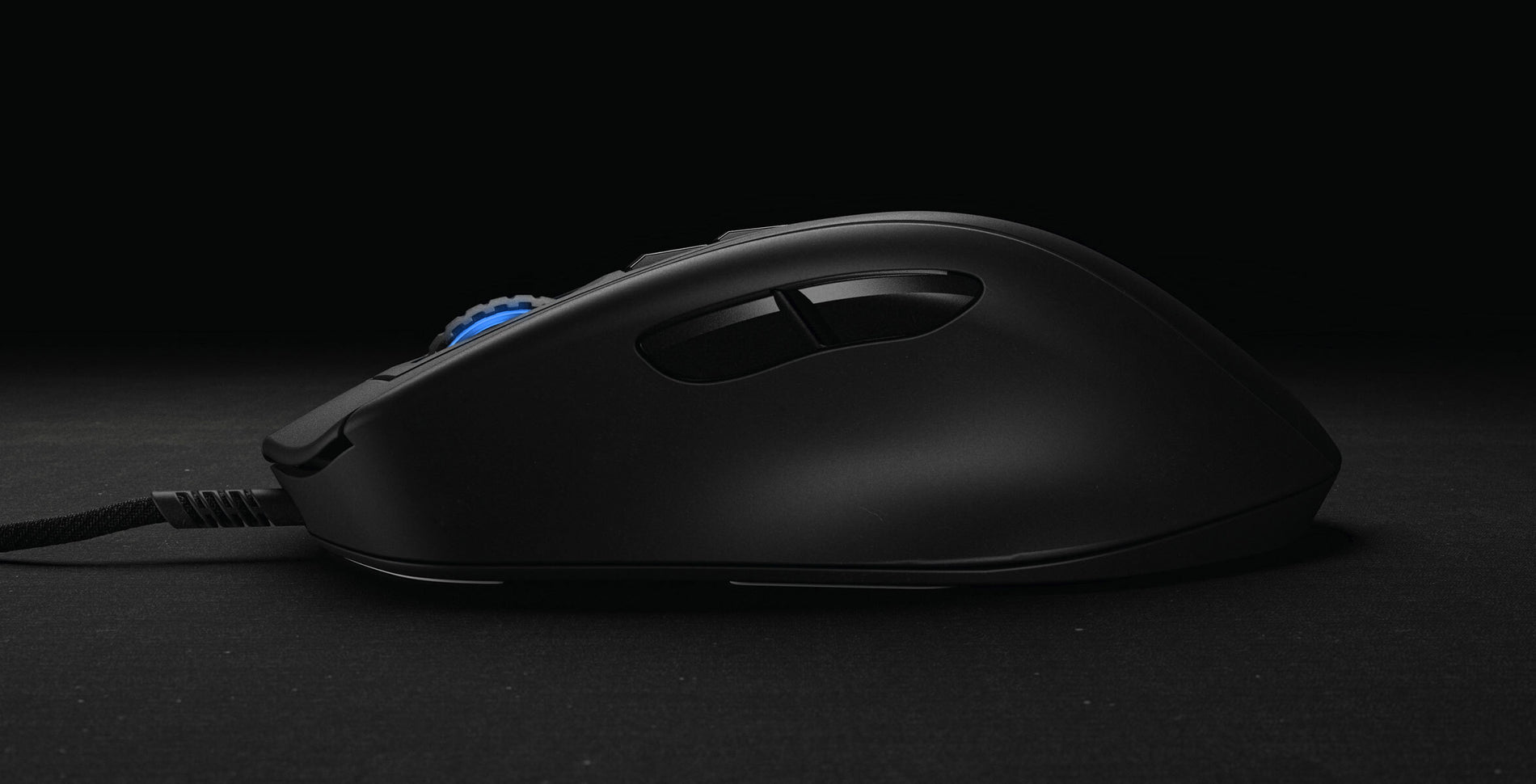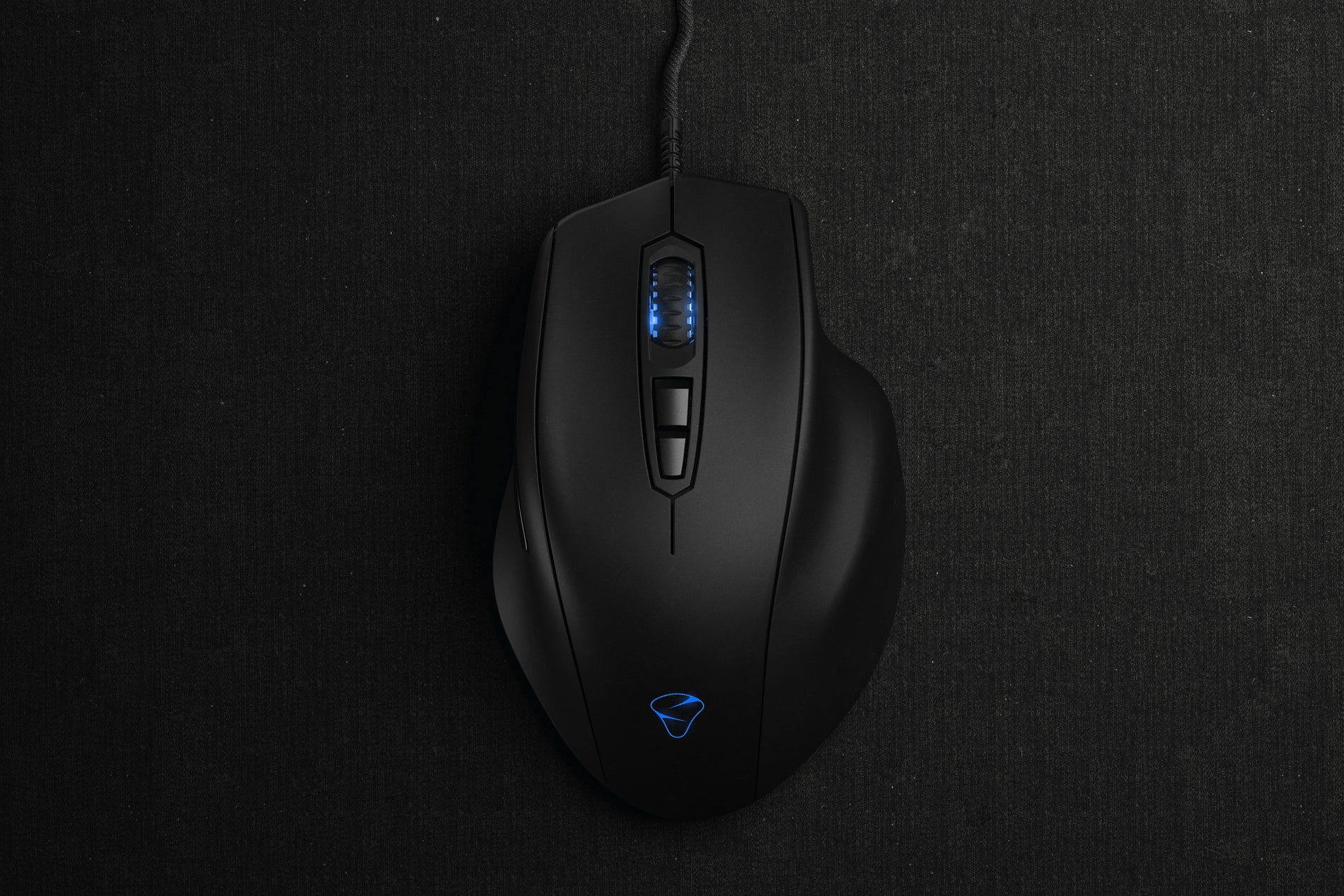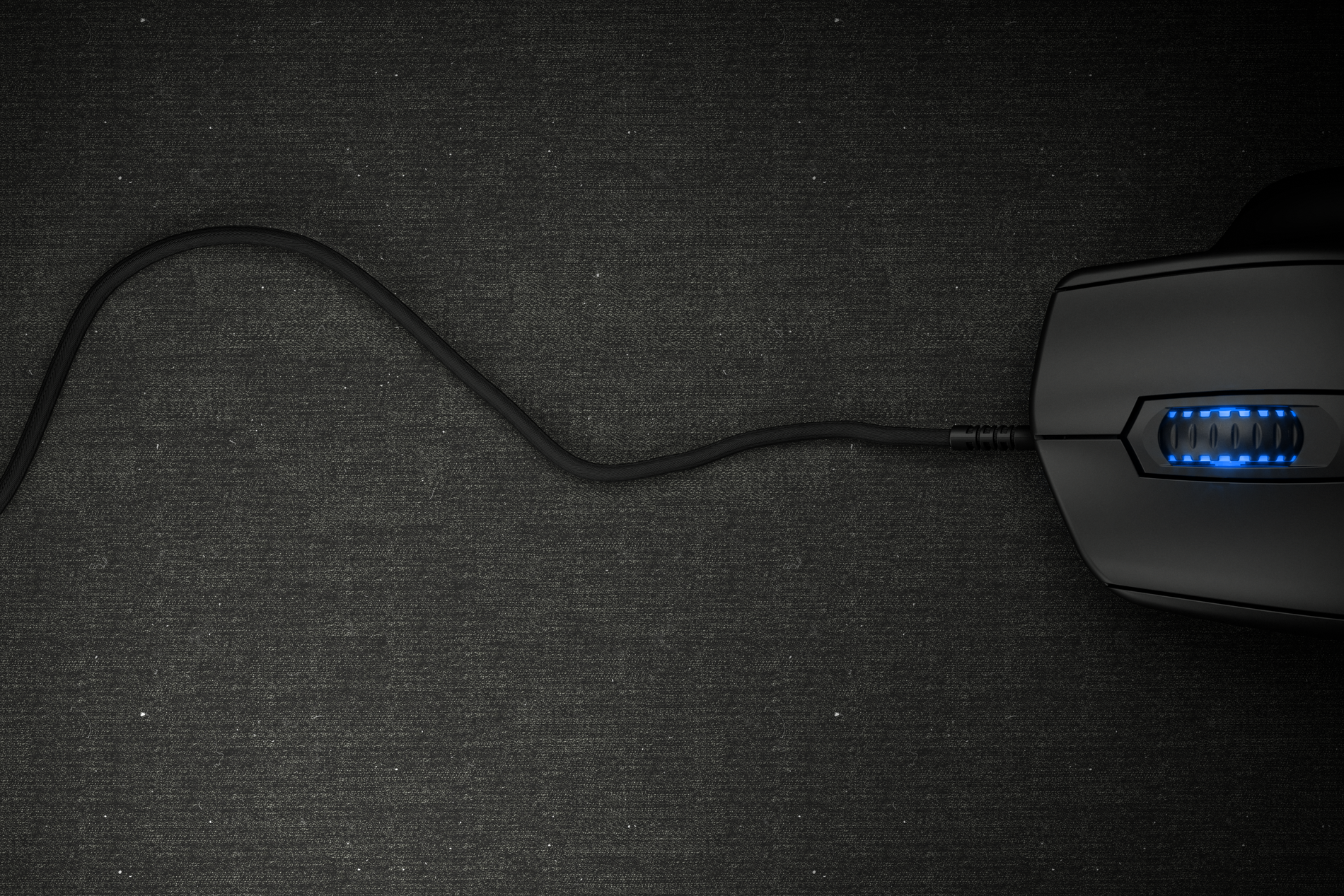 Others also bought